Order GFI Notify which includes TWO FREE SmartPlugs.
You can also order extra SmartPlugs at a discount.
GFI Notify
(including 2 FREE WiFi SmartPlugs)
*Note: GFI Notify can monitor several SmartPlugs on your premises. So, you may want additional SmartPlugs if you have more GFI outlets to monitor or for other purposes (see below).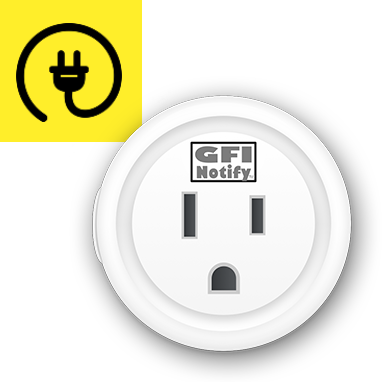 (Add-On) for Additional Circuits MONITORED
If you have additional circuits, you can monitor these with extra plugs.