GFI Notify Can Also Notify You
When Your Entire House Loses Power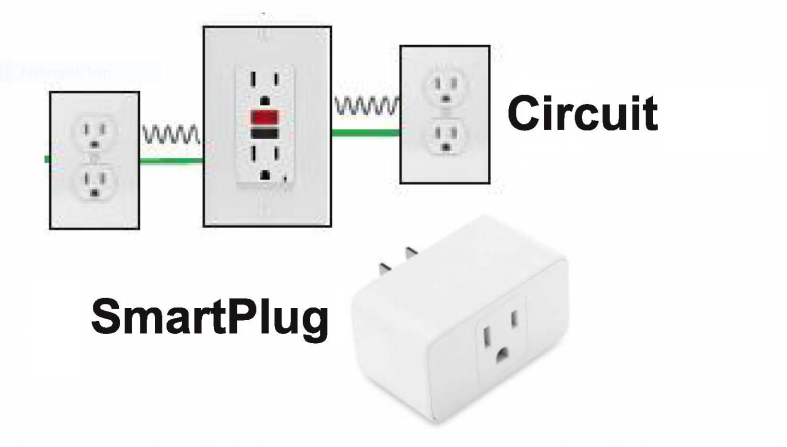 Remember that two SmartPlugs are free with your order. The first SmartPlug should be plugged into the GFI circuit that you want to monitor where you have a freezer, refrigerator, sump pump or other crucial device plugged in. Call this SmartPlug A.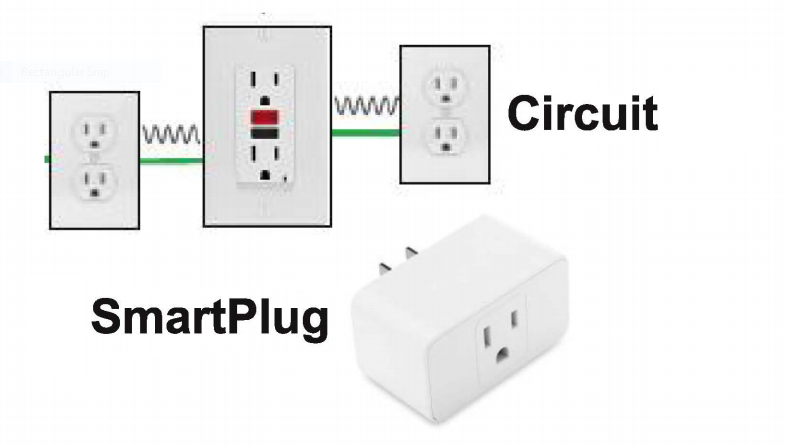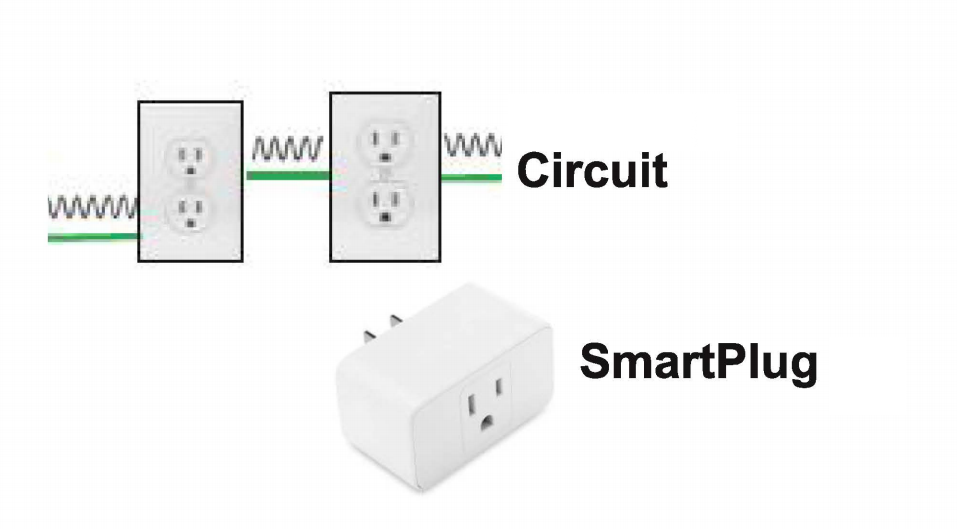 The second SmartPlug (SmartPlug B) should be plugged into a non-GFI electrical outlet somewhere else on the premises. (Note: both SmartPlugs can be either "on" or "off"; it won't affect GFI Notify.) The GFI Notify App will monitor both SmartPlugs to give you pertinent information.
For example, if power has been lost to both smart plugs at the same time, a notification will be sent that power to the entire house has been lost. When power is restored to the entire house, both smart plugs will report the restoration through the GFI Notify App. Please note that for the case where two or more plugs are reporting a power loss, the notification time has been intentionally set to about 3.5 minutes to avoid a false alarm such as your intentionally rebooting your router.
If, on the other hand, SmartPlug A monitoring the GFI circuit reports a power loss to the GFI Notify app while SmartPlug B monitoring the non-GFI outlet does not, you can conclude that only the GFI outlet has tripped. You will receive a notification about that specific GFI plug. You need to take remedial action.